What may have seemed like a frivolous Twitter poll, prompted some interesting insight from Blockstream CEO, Adam Back. He covered bitcoin's status, ETF challenges, and made an early-days of Internet analogy… all in a few Tweets.
---
Pole Position
The catalyst for this was a simple poll with four options: Bitcoin (BTC) 00 is gold, Bitcoin is cash, Bitcoin is both, Bitcoin is both for now. The pollster clearly didn't consider the possibility of bitcoin being neither gold nor cash.
Back stepped in with the reply that bitcoin needs to be both sound money and digital cash. Sound money without being bearer, he continued, is financially useful, but without the unique properties of bitcoin that give it value. These being permissionless, bearer, censor-resistant, and unsuitable/unfreezable, in his opinion.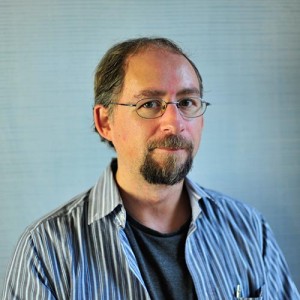 Risky Maneuver
Back went on to point out that a risk of ETFs with over seventy-five percent economic weight could be the operator's desire to reshape bitcoin for their own means. Although bitcoin ETFs would help liquidity, they could jeopardize the fundamental properties which drive its value.
Back compared it to an "early internet stock ETF trying to push for walled gardens, permission, internet drivers license and government censors."
Back of the Grid
The fallacy of this would be the belief that rebuilding the internet in the legacy model of past communication networks would have increased adoption. Whereas the general consensus is that the value of the internet derives from open innovation and information freedom.
Back also implores bitcoin ETFs to act as passive holders of something that 'is', rather than eroding its essence. This, he argues, could risk destroying its core value and adoption.
So Bitcoin ETFs likely would help liquidity but are not without risks, to the properties that drive Bitcoins fundamental open network value. It could be like early internet stock ETF trying to push for walled gardens, permission, internet drivers license and government censors.

— Adam Back (@adam3us) November 22, 2018
On the Podium
Back has also confirmed via Twitter that he still believes bitcoin will experience a meteoric rise in the near future. In a recent tweet, Back said, "Personally I consider $250k-$500k/BTC plausible in the years ahead."
What are your thoughts on Adam Back's take, as well as his Twitter poll? Don't hesitate to let us know in the comments below!
---
Images and media courtesy of Shutterstock, Twitter (@adam3us).
The post Blockstream CEO Adam Back on Bitcoin ETFs appeared first on Bitcoinist.com.

Blockstream CEO Adam Back on Bitcoin ETFs written by Emilio Janus @ https://bitcoinist.com/blockstream-ceo-adam-back-on-bitcoin-etfs/ November 24, 2018 Emilio Janus